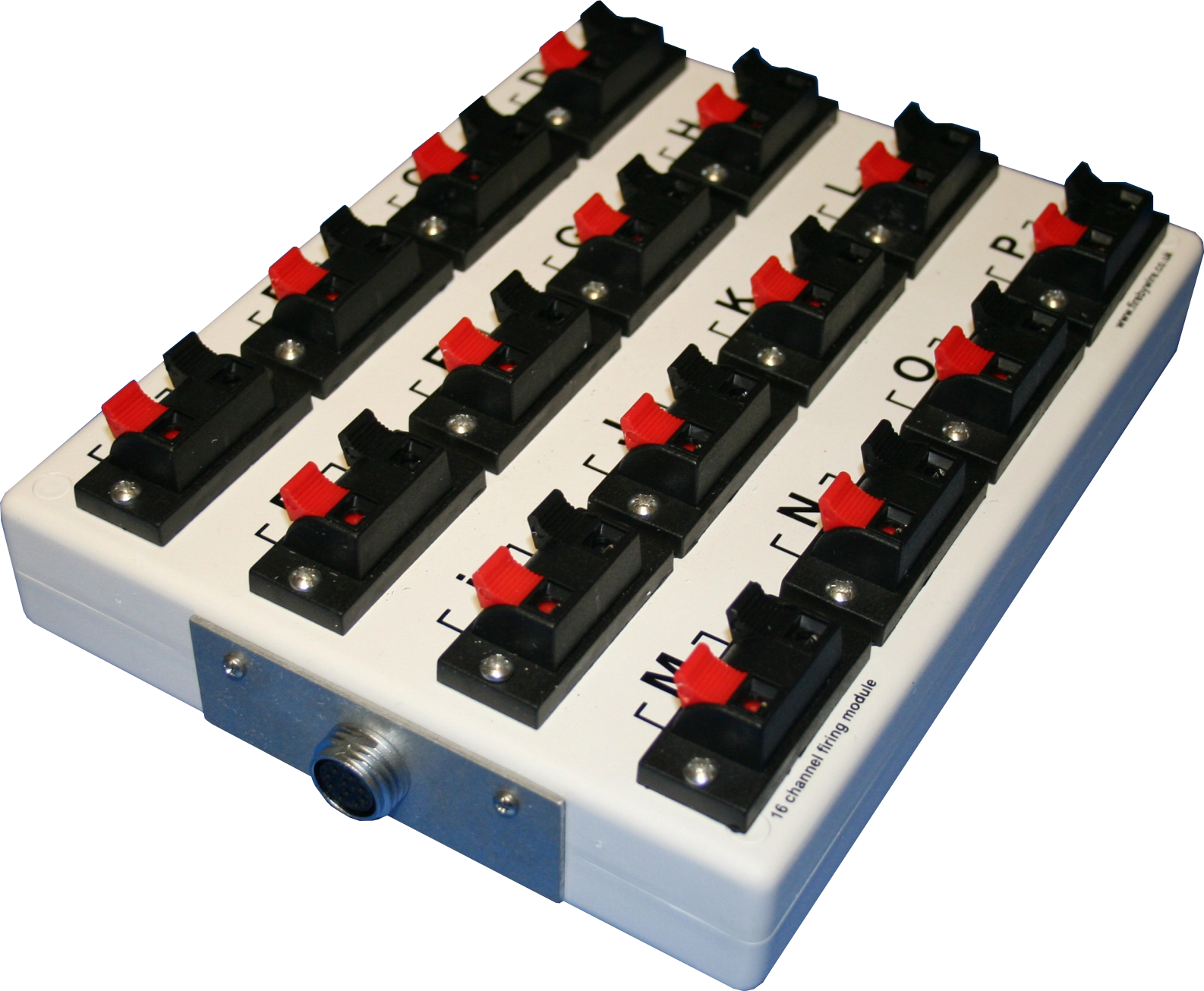 16 Channel firing module – White
£130.00
These modules are where you plug in the igniters. 16
cues presented in a handy module that's small and
compact. Made from flame retardant plastic as it's
easier on the hands and nicer to handle in cold
conditions.
Very high quality Japanese side connectors accept a
firing cable in and optionally one out on the opposite
side. This allows modules to be daisychained to
repeat sites.
The push connectors are custom made for the purpose
of accepting firework igniters in cold and damp
conditions. The springs won't fail as they are stainless
steel and the contacts won't rust as they are phosphor
bronze that's plated.
When we designed these connectors we put samples
into a container of salt water for months without any
degradation.
Modules are labelled A to P.