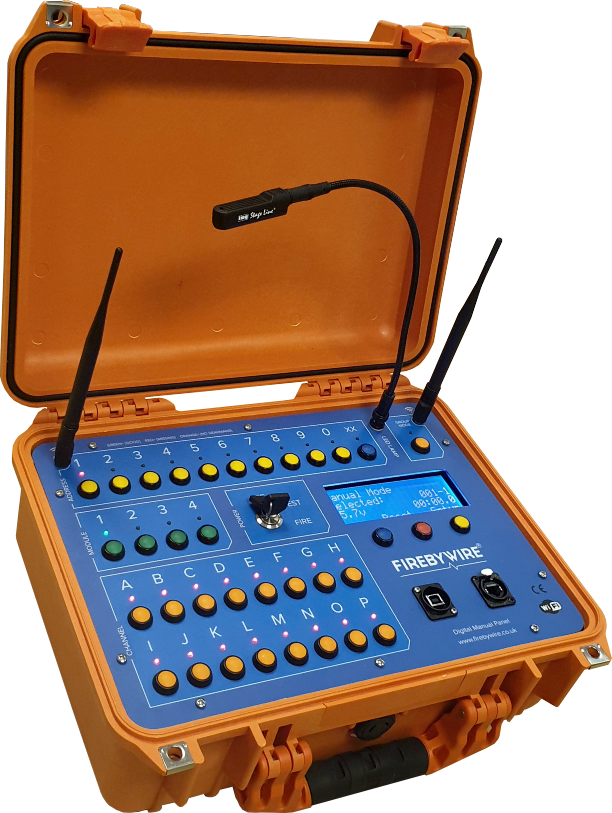 DigiPanel – with radio
£3,450.00
One of the most powerful firing system controllers on the market.  Built into a genuine Pelicase enclosure.
Control up to 99 DIGISEQ products.  A total of 6336 cues.
Intelligent routing of network traffic via cable port(s) and/or radio (when optioned) simultaneously.
Dynamic Group mode – mirror sites with a button press
3 cabled output ports with optional due diversity radio.
Full colour RGB leds
4 row LCD display
LED gooseneck light
USB port for computer control and firing of shows using launcher.  Manual panel buttons for firing manually.
Ethernet and WIFI support for future features.