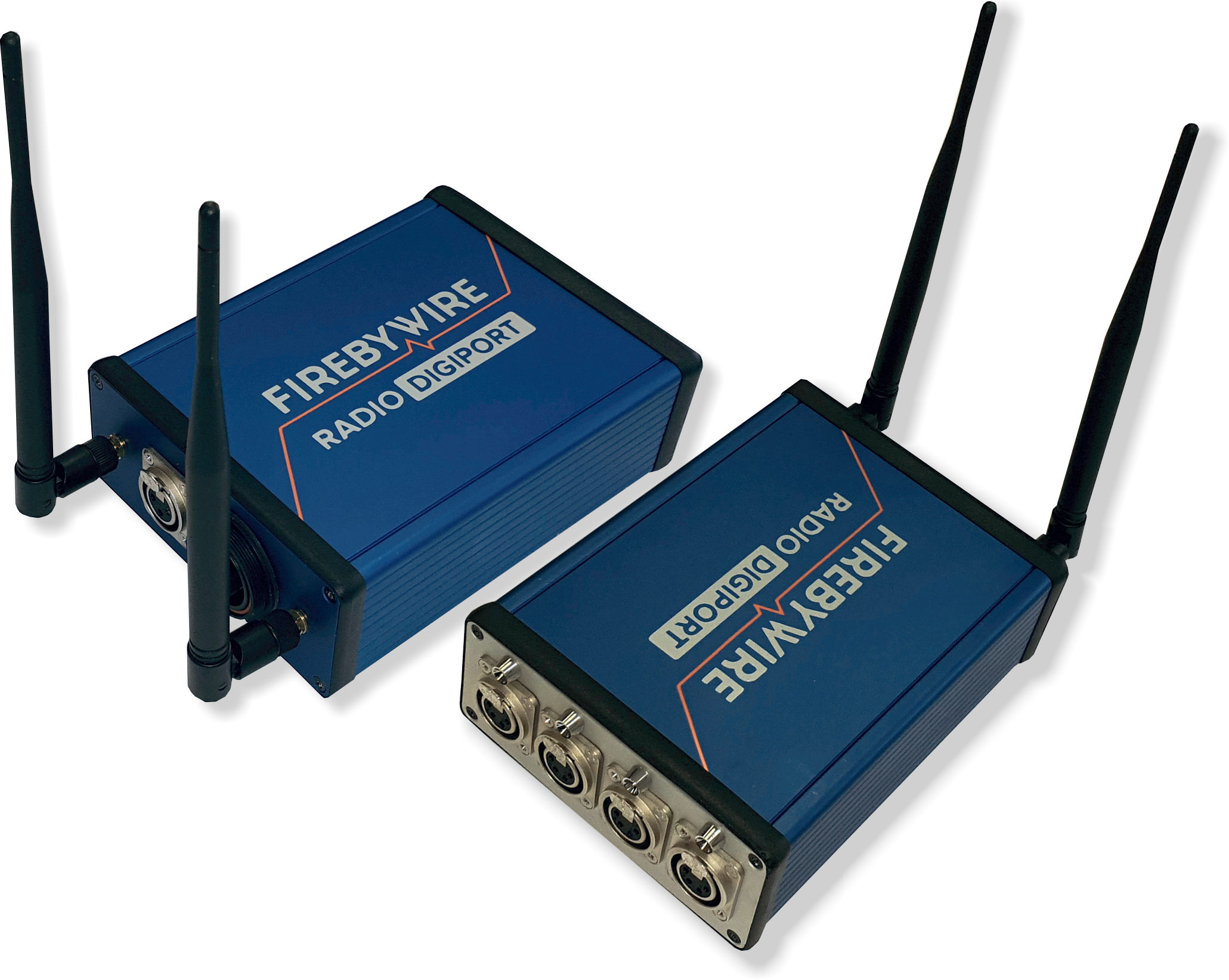 USB DIGIPORT
£1,500.00
The FireByWire® DIGIPORT
FBW radio interface – "cable replacement" USB to 4 ports of cabled FBW firing network.
Diversity Antenna 2 separate isolated radio modules  constantly monitor for the best signal and automatically use in real time. Physical separation between aerials gives diversity effect where one aerial will always  have a better signal.
USB to 4 ports With and without using the radio feature, DIGIPORT has 4 cable ports supporting up to 120 DIGISEQ modules (7680 cues)
12-36v power in for feeding power to 4 isolated digital outputs
USB in (waterproof) for computer control and programming
868mhz / 915mhz in excess of 50km line of sight allows for huge distances standard antenna tested at 36km with normal antenna.