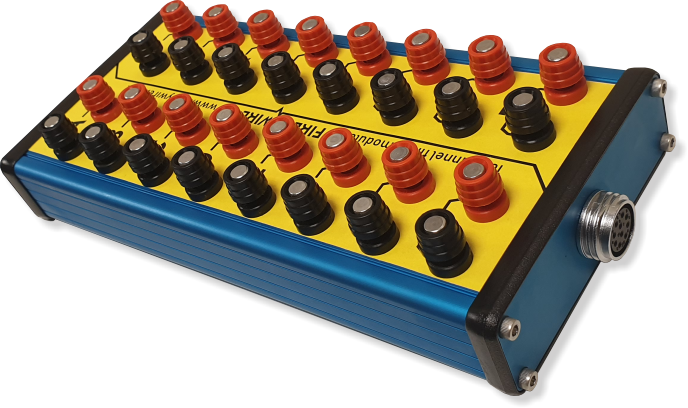 Firing module – Metal compact
£150.00
16 channel firing module in extruded custom laser cut enclosure finished in matt blue.
Using robust quick clip push down connectors.
In connector version
In + Out connector variant available for an additional £20
These modules are where you plug in the igniters. 16 cues presented in a custom designed laser cut aluminium enclosure that
is anodised in matt blue.
Very high quality Japanese side connectors accept a firing cable in and optionally one out on the opposite
side. This allows modules to be daisychained to repeat sites.
Modules are labelled A to P.