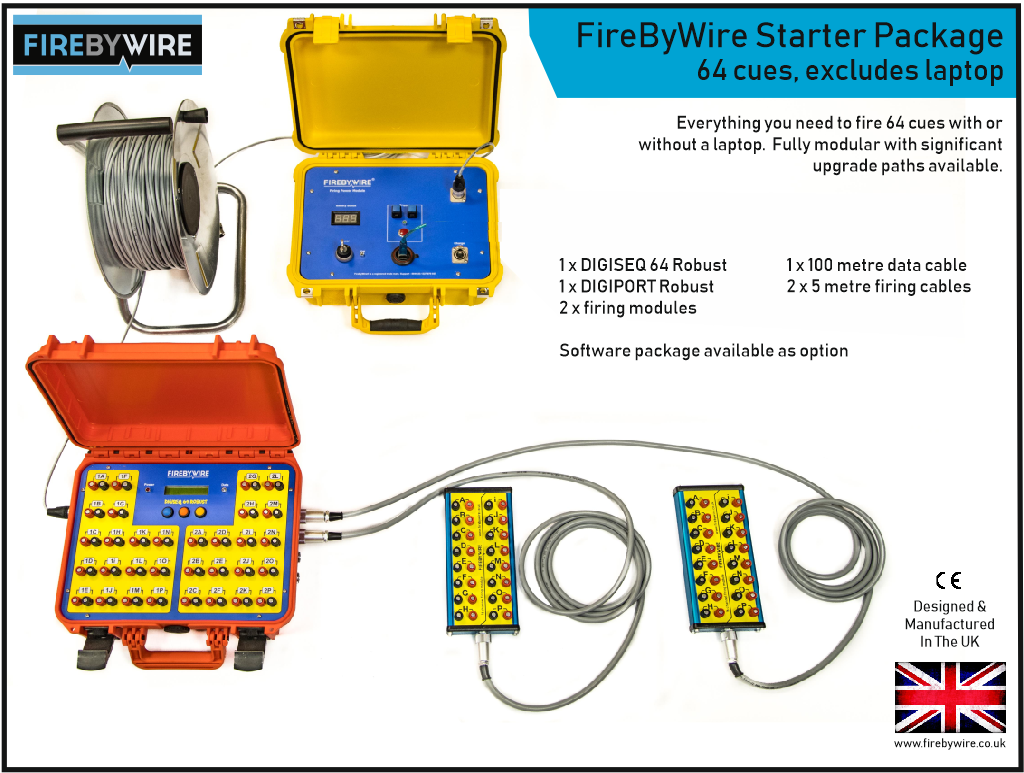 1 DigiSeq Robust – Starter Package (no software)
£2,244.00
Grab yourself a discount by ordering this package:
An entry into the world of wired FireByWire.  Everything you need for laptop control over cable
1 x DIGISEQ ROBUST 64 – 32 cues built in, all 64 available by side connectors
1 x DIGIPORT ROBUST w/ 3 cable outputs
2 x 16 channel firing modules (link)
1 x 100 metre data cable on drum (link)
2 x 5 metre firing cables (link)
1 x USB cable
1 x Charger
Free training session (unlimited time) on collection from our Daventry offices.  Delivery if required is at extra cost.
View higher resolution image of package
Software overview: